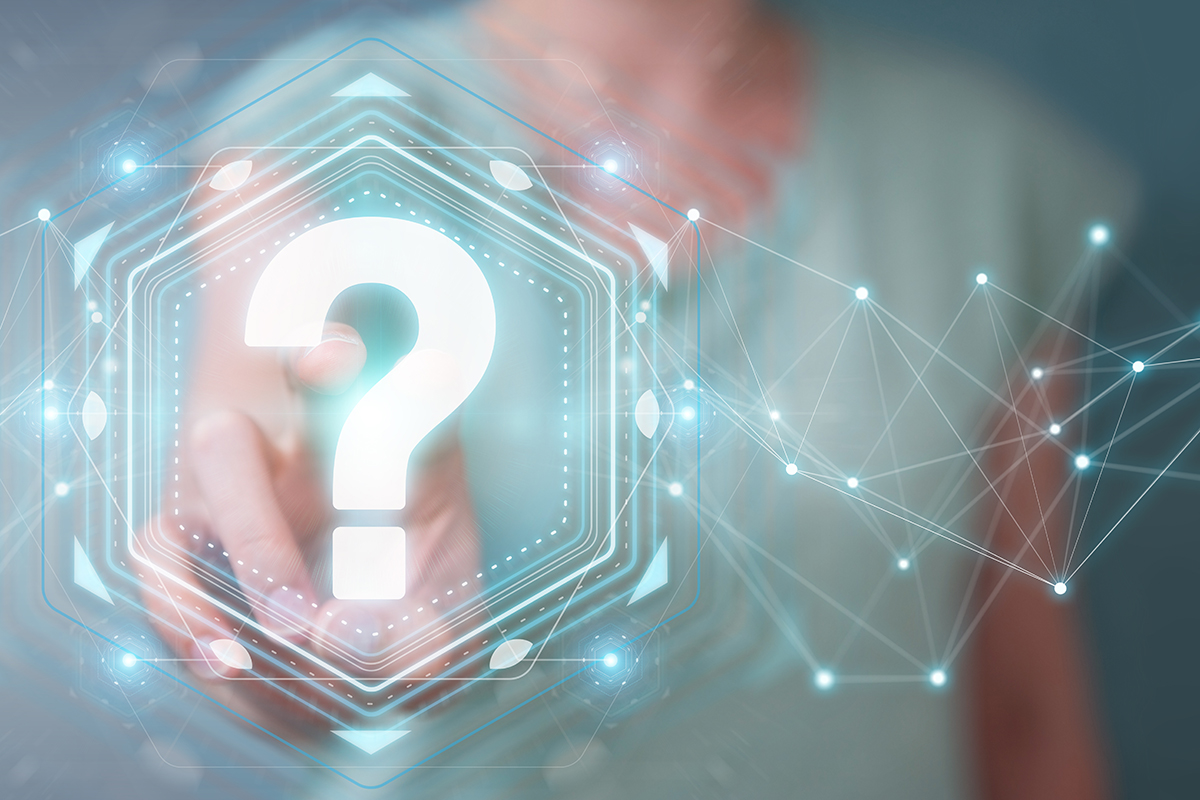 What is Free Time?
Free Time allows you to have unlimited data between the hours of 1am and 6am. Any data used during this time will not go against your data allotment included in your data plan. We created Free Time to move data intensive internet traffic such as: software updates, smart device updates, app downloads, large file downloads, movies, etc to non-peak hours to help deliver the best overall experience for all of our customers during peak hours. In return, all usage at this time will not count against your data usage.
Can I use Free Time if I have already hit my data limit?
Yes, you will be able to use your Free Time even if you have used all of your data allotment.
Can I see my Free Time usage in the Services Manager Portal?
As of right now you cannot see how much data you have used during Free Time. However, our IT department is hard at work to make this available soon.
How can I take advantage of Free Time
Schedule your Windows Updates between 1am and 6am. Click HERE to get directions on how to configure and use Automatic Updates in Windows.

Download all iOS updates during this time. These updates are usually around 1 GB in size and required to be installed on multiple devices.

Download your digital content such as movies and TV shows during this time.

Download your gaming system updates and game downloads during this time.
---
Questions about your Data Cap
How can I control how much data Netflix uses?
Watching movies or TV shows on Netflix uses about 1 GB of data per hour for each stream of standard definition video, and up to 3 GB per hour for each stream of HD video. This can create headaches for Netflix members who have a monthly bandwidth or data cap on their Internet service. Below, you'll find a few ways to reduce the amount of data Netflix uses, without having to resort to drastic measures (like actually watching less Netflix).

Adjust your data usage settings

Adjusting the data usage settings for your account is the easiest way to reduce the amount of bandwidth used while watching Netflix. There are four data usage settings to choose from. Each estimate below is per stream:

Low (0.3 GB per hour)

Medium (SD: 0.7 GB per hour)

High (Best video quality, up to 3 GB per hour for HD and 7 GB per hour for Ultra HD)

Auto (Adjusts automatically to deliver the highest possible quality, based on your current Internet connection speed)

To select a setting that works best for your Internet plan, navigate to the Your Account page and select Playback settings in the Your Profile section. It can take up to 8 hours for these changes to take effect. Restricting data usage may effect video quality while watching Netflix.

Data usage settings only apply to the Netflix profile you are in when you set them, meaning you can have different data usage settings for each profile. If you are concerned about the total amount of data that Netflix uses, make sure to change this setting for each profile.
Where can I go to see my current data usage?
To see your current data usage, you can log in to Big River's Services Manager at wsc.bigrivercom.com. You must register before you can use the portal by clicking on the "Register" link. To register, you must use your Big River telephone number. If you do not have telephone service with Big River, then you must use the contact number on file.
How much data is included in my data plan?
The data allotments for each packages vary. Please visit https://www.bigrivercom.com/internet to see how much data is included in your data plan.
Does my unused data roll over to the next month?
Your unused data does NOT rollover to the next month.
What does a soft cap mean?
As an LTE data customer, your package comes with an allotment of data every month and once your data allotment is used, your speeds will be reduced. Instead of instituting a hard stop to your data service, Big River allows you to continue to use your data connection but a a reduce rate. The reduce rate varies per package. If the reduce rate is not sufficient enough, you can always purchase additional data.
What speed will I be reduced to once I use my data allotment?
The reduced speeds varied based upon the package you have. The details of your reduced speed can be found at bigrivercom.com/internet 
Once I hit my data cap can I purchase more data.
Yes. You have a choice of 2 top up plans, a 5GB and 10GB plan. The 5GB plan is an additional $15 and the 10 GB plan is an additional $20. If you are a value customer, you can just add either top up plan to your bill. If you are a prepaid customer, you must pay in advance.

To add a top up plan to your account you can call 1-855-554-6244 and press 2.
Will I receive any email notifications on how much data I have used?
Yes. You will receive an email notification once you have used 50%, 75%, 90%, 98% and 100% of your total data cap.
Can I opt out of email notifications.
Yes. Log into the Services Manager Portal and go to Data Usage. Once on this page you will have the ability to opt out of email notifications.
If I purchase additional data and not use all of it, will the unused data roll over to the next month?
No.
If I continue to hit my data cap can I change plans?
Yes. However, this may change require to agree to new set of terms and conditions. To change your plan, please contact support at 1-855-554-6244 option 2.
Does Big River offer an Unlimited Data plan?
Yes. All of our packages include some form of unlimited data. Our Select and Prime packages include unlimited data at a reduced rate after you have used all of your LTE Data. The Ultra plans has unlimited LTE Data so you never have to worry about running out of data LTE data again. For more details please visit www.bigrivercom.com/internet.
Does telephone usage count against my Internet data cap?
Your Big River telephone service will not count against your data cap. ATT microcell or Vonage type services do count against your data cap.
How do I reset my password for the Services Management Portal?
Go to wsc.bigrivercom.com and click on the Reset Password link, or click HERE!
---
Questions about your bigBOX
What is the bigBOX?
Your bigBOX from Big River is the wireless router you need to access the Internet. It may be white or black. It receives the signal emitted from our tower that brings you wireless, high-speed Internet.
Where is the most ideal location in my house to put the bigBOX?
Typically you want to put the bigBOX on the highest floor of your home, in a window facing towards the tower. If you don't know what the closest tower is to your home, a Big River Support Representative can help you.
What is not an ideal location to put my bigBOX in my house?
Please avoid putting the bigBOX in a basement. The signal can have issues penetrating through the earth and foundation, causing unreliable signal and therefore, unreliable service.
Does aluminum siding or a metal roof prevent me from getting service inside my house with the bigBOX?
In short, yes. The metal siding or roof can cause the signal to bounce, preventing you from getting a reliable signal. To help prevent or counter this issue, please place the bigBOX in a window or arrange for an external antenna that can be rented from Big River for an additional $5 a month.
How many devices can I connect to the bigBOX at one time?
Your Big River bigBOX can support numerous devices, including smartphones, tablets, laptops and more. But please remember, the more devices you connect to it, the more devices are sharing the bandwidth.
---
Questions about wireless connections
Does the signal from the tower determine my speed?
Yes and no. There is a minimum signal strength required to be sent from the tower for you to receive a given speed. Once that strength is achieved, then factors outside of signal strength can limit your speed.
Why do I need an Ethernet cable if this is a wireless service?
If your device has wireless capability, as most newer products do, then you do not need an Ethernet cable. However, older computer models and desktops may not have wireless capability and will require an Ethernet cable to make the physical connection between the bigBOX and the computer.
Which port do I plug the Ethernet cable into?
For the Bandrich bigBOX, you will need to plug the Ethernet cable into the LAN port on the bigBOX. For the BEC bigBOX, you will have to plug the Ethernet cable into any of the 3 Ethernet ports. If you have telephone service with Big River Broadband, port 1 will be used to connect the telephone adapter.
What is my wireless password?
The black Bandrich bigBOX wireless password is the last 8 characters of the MAC address. If you see 0 in the MAC address, this is a Zero, not the letter O. If you have a BEC unit, the wireless password is printed on the bottom of the unit right next to "Wi-Fi Key."
If I am using the Ethernet cable, why do I need a wireless password?
If a secondary device is used, such as a smartphone, tablet or other wireless device that requires a wireless connection, you can connect those devices using the wireless password.
Is this service compatible with VPN?
Yes, however, if you are hosting a VPN, you may be required to purchase a static IP address. Static IPs are not available with Retail or Small Business packages.
Can I pay by check or over the phone?
Yes, we have the ability to take credit card and debit card payments over the phone. If you want to pay by check, it will have to be mailed to our Farmington office at 101 S. Jefferson St., Farmington, MO 63640 or delivered in person to our Farmington office or to our Cape office at 24 S. Minnesota, Cape Girardeau, MO 63703.
When is the billing date?
To make things more convenient for our customers, we offer 4 different billing cycles. You choose which day of the month you want your bill to be due when you establish service with Big River. The dates you may choose from for your bill to be due are these days of the month: 6th, 13th, 20th and 27th. If you would like to change your billing due date, please contact our support department at 1-855-55GO-BIG.
When is the due date?
The due date is 2 weeks from the day the bill is sent out.
Can I change my due date?
Yes. Please call customer support 1-855-55GO-BIG and ask them change your billing date to one of these days of the month: 6th, 13th, 20th and 27th.
Can I do a direct debit from my checking account?
No. However, you can setup autopay with a debit card, and Big River will automatically charge your debit card every month.
Do you take American Express?
Yes, Big River accepts American Express.
Can I change to paper billing? Does it cost more?
Yes, you can change to paper billing. Big River makes every effort to reduce our environmental impact and to reduce costs, which we pass onto our customers. Because a paper bill requires printing and postage, it is more costly, and these expenses are passed onto our customers.
Can I pay online?
Not yet, but we currently are working to make this option available to all of our customers.
When are autopayments charged to my credit card?
Automatic payments will be charged 2 to 3 business days after your bill is sent.
Why is the automatic payment taken out before the due date?
Automatic payment due dates are different than those of traditional billing.
How much is the Finance Charge if I don't pay my bill on time?
The finance charge for late payments is 1.5% of the total amount due.
Why did I get a disconnection warning letter when I'm on autopay?
This normally means the attempted autopayment the previous month failed.  Whenever you get a new card or a new expiration date, be sure to call our Customer Service to update your autopay information. When a payment fails, we attempt to contact you at the phone number on the account with an automated phone call. If the bill is not paid in full by the next month, you will receive a disconnection warning with your bill. This may be sent before a late payment has been credited to your account.
What is the Payment Processing Charge?
There is a $5 handling charge if your account is not set up for autopayment using a credit card or debit card. If you would like to sign up for autopayment, please contact a Customer Service representative, and it can all be handled over the phone. It's that easy!
---
Questions about Big River Telephone
Will the telephone work just like my ATT phone?
It will be similar. You still will maintain telephone features and the ability to make local and long distance calls. You will not need any special phones. Big River Broadband recommends the use of a cordless phone that plugs directly into the "Phone" port on the bigBOX.
When I get phone service over my bigBox, will I lose phone service when the Internet goes down?
Since the telephone service and Internet service from Big River Broadband are powered by the bigBOX, if you lose power or Internet, the phone service will be affected.
What features are included with Big River's Telephone service?
All Big River Broadband customers get the following features:

Call Waiting

Call Forwarding

3-way Calling

SIM Ring

Voicemail

Call Return

Call Block

Caller ID Name
How do I use my existing telephone with the Big Box?
To receive telephone service from Big River Broadband you will have to plug your telephone directly into the bigBOX into the port labeled "phone." We recommend a cordless phone or a DECT phone that has multiple wireless handsets.
Does your telephone service support 911?
Yes. The address used when you submitted your telephone order is the address we will submit to the 911 operator. If your address has changed or is incorrect, please notify Big River and we will update it for you.
What happens if my power goes out?
If your power goes out and your bigBOX is not connected to a battery backup, then it will not stay connected to Big River's network. If you have your bigBOX on a battery backup then it will remain connected to Big River's network.

Note: If you are using a cordless phone and you lose power, you may not be able to make and receive calls.
What does the term porting mean?
Porting is the process in which Big River takes your current telephone number from your current provider and brings it ("ports" it) to the Big River network in order for you to receive and make calls using the bigBOX.
How long does the porting process take?
It can take up to 4 business days. The port date is specified on your Quick Installation Guide. If there are unforeseen complications with your telephone number, it may take longer than 4 business days to port.
On the day my telephone number is scheduled to port, will Big River automatically port my number?
Yes. As long as Big River can see the bigBOX connected to the network, we will automatically port your number to the bigBOX. If Big River doesn't see the bigBOX connected to the network, someone from our support team will contact you. If you're unable to be reached, Big River will postpone the porting of your number. If you want to reschedule you must call 1.855.55.GO.BIG and choose to talk to someone in support.
Will my telephone number work while I wait for telephone service from Big River?
Yes, it will work with your current provider up until the port date in which your telephone service transfers over to Big River. It can be used by plugging your telephone into the "Phone" port on the bigBOX.
Does telephone usage count against my Internet data cap?
Your Big River telephone service will not count against your data cap. ATT microcell or Vonage type services do count against your data cap.